Pisces
General Outlook
This is generally a positive time, one where opportunities may open up for you unexpectedly. You are likely to be optimistic about the future and looking forward with a positive frame of mind. There is a risk of your enthusiasm running away with you and acting on impulse only to give you cause for doubt later on.
Love & Romance
With Venus moving through your sign, you will be able to attract other people to you without any trouble. You will be able get your way by using your charm. You will be get on with everyone that you meet and they will enjoy being in your company. If you are looking for a new relationship, then may find that you have a options to choose from.
Prosperity & Opportunity 
If you are able to take advantage of new opportunities, if you keep your eyes and mind open, you may find that there are more than you think. Opportunities could open up for you in a number of areas that you are connected to. Your imagination is generally fertile ground but is likely to be sparking off more than usual at the moment.
Phases of the Moon

Full moon:  In Cancer, Wolf Moon,  Friday 6th January,  Make a plan today…
Waning Moon: In Libra,  Sunday 15th January,  Reflect on your progress…
New Moon: In Capricorn,  Saturday 21st January,  Make a new start today…
Waxing Moon: In Taurus,  Saturday 28th January,  Time to set new intentions…
Planets
Sun in Capricorn until 21st January – then Aquarius.
Mercury in Capricorn all month.
Venus in Capricorn until 28th, then Aquarius
Mars In Gemini all month.
Jupiter in Aries all month.
Gemstone – Garnet for January

In Greek mythology, a pomegranate is referenced as a gift of love and is associated with eternity. Nowadays, Garnet remains as a gift of love and is traditionally given for the 19th anniversary of marriage. It may also be used as a gift for two-year and six-year anniversaries. Moreover, Garnet is symbolic of a quick return and separated love, since Hades had given a pomegranate to Persephone before she left him to ensure her speedy return. Therefore, Garnet may be given to a beloved before embarking on a trip, as it is believed to heal the broken bonds of lovers.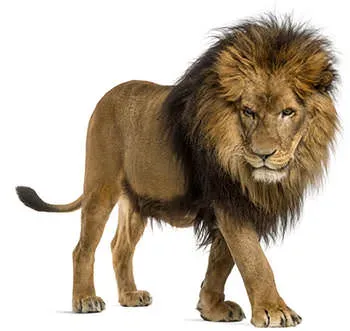 It has been said that a garnet engraved with the figure of a lion is an all around effective charm that will protect and preserve health, cure the wearer of all disease, bring him honors, and guard him from all the possible perils in traveling. It was also said to warn the wearer of approaching danger and was long ago carried as a protection against harm.
0
0
Eleanor Grace
Eleanor Grace
2023-01-28 17:32:33
2023-01-28 17:32:33
PISCES HOROSCOPE